Basics of Men's Styling (Part 1)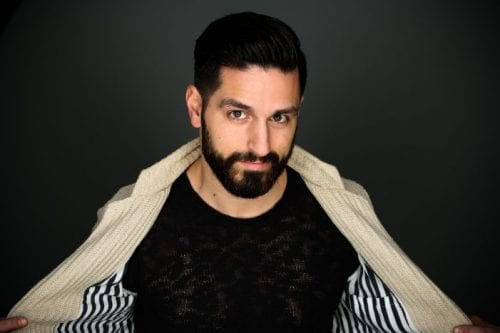 "The best way to look effortless is to work hard at it" – Esquire
I get a ton of questions from friends and family on how to properly style – what shoes should I go with? Does this shirt match my tie? How about these socks?
You get the point.
And I love that people come to me for this advice (you know who you are) because I'm sure as most of you know, fashion is one of the things I'm really into. So what I'm putting out there for you guys is some basic guidelines and rules you can live by to help with your personal styling on a daily basis.
Let's start with this: I want you guys to understand – every occasion has its fashion standard. Whether it's going to the gym, the grocery store, out on a date, work…whatever. Every single one has expectations to be met. Screw just "meeting" them though – let's exceed them so we're not looking out of place or underdressed anywhere. I've always taken the mindset that I'd rather be over than under – let's continue to live by that. I also want you guys to have the confidence to put your own twists on things.
And here's what I mean by that…Example – ever gone out at night in Atlantic City? Hoboken? Morristown? Almost every guy you'll see is wearing jeans and a button down, and most likely some clunky, lace up dress shoes that look like they just finished up a finance meeting. Don't get me wrong…definitely meets the standards of the "social scene", and you'll get in to most bars/club because you have a "collar" on (as long as the jeans aren't too baggy), but let's be a bit different. I want you guys to have the confidence to bend the rules a bit and jump outside the "norm" box. Maybe we replace the grandpa lace ups with a trendy loafer or dressy sneaker. Maybe we throw a dope tee shirt on under a blazer. Simple, subtle twists. People will dig it, I promise you.
Point is – always care about your appearance. Plus, if you feel like you're looking good, you'll feel better about yourself and have a lot more confidence to put out there in the world. I want that for you guys. This doesn't mean you need to be dressed up 24/7. Hone in on what your personal style is and stick with a consistent theme. For example, I wear a lot of neutral colors (greys, blues, browns), and when I incorporate patterns – they usually reflect those same colors. As for fit, I go for a particular tailored type of look on everything so my clothing contours properly to my body shape (if you're with me on this – just be careful it's not too tight…it just looks ridiculous).
The things that are going to look good on you have to do with fit (and prints/patterns). Not everything has to be this super-tailored European type of cut either. Don't worry big dudes – I'm not going to suggest you try Skinny Jeans. I found this awesome website (link below) that outlines different body types with some key pieces to have in your wardrobe (and stuff to avoid)!
http://www.fashionbeans.com/2015/how-to-dress-for-your-body-shape/
Part 2 of personal styling is going touch on putting your little stamp on everything. Remember those simple, subtle twists we talked about above? Yeah…we're gonna tackle those!
Here's to looking your best…until next post. Ciao!