CityScape & The Park Avenue Horns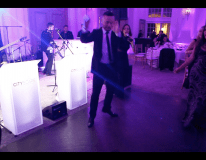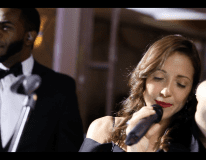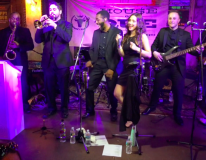 CityScape and the Park Avenue Horns bring the party.
The group is a premier event band that specializes in music that grooves. Their size allows the versatility to remain affordable while still producing the very best in music (Motown, Top 40, Funk, Pop, Rock, Country, Soul and much more). The band strikes the perfect balance between elegance and energy and provides your event with an immersive experience.
CityScape's base configuration is comprised of 6 talented musicians, including a Male Lead Vocal, Female Lead Vocal, Keybords (w/ Backing Vocals), Bass (w/ backing vocals), guitar (w/ backing vocals), and drums. Their signature sound however incorporates the addition of The Park Avenue Horns available from 1-3 talented horn players (Sax, Trumpet, Trombone).
They can provide music for your Cocktail Hour or Ceremony as well with options to add additional band members and/or supplemental musicians (Harpists, Jazz Ensembles, and other combinations available). Band members that often perform for Ceremony/Cocktails include Keyboardist, Flute, Vocalists or Guitar.
CityScape includes a state of the art PA System and full time Sound Technician, so you know that the volume, balance, and tone of the sound will always deliver a first class experience.
Option of Band/DJ combo
CityScape performs music of all eras, including the songs on the radio right now. However some couples prefer the effect of a Band/DJ Combo. We will divide the time any way that works for you (50/50, 60/40, 70/30, etc.) Band lighting is also included. We offer options of room uplighting, intelligent lighting, photo booth, and other enhancements, all at reduced rates when booking the band.
Interactive
All of our lead singers, horn players, and bass and guitar players play wirelessly and can get out there on the dance floor to interact with your guests if you like.
Planning
Your bandleader will review all the details with you every step of the way! He will work with you to personalize the mix of music, special songs, and details of your celebration. CityScape is happy to learn your special songs, such as first dance, parent's dances, cake cutting song, etc. Included is a planning session approximately 3 months before the wedding, as well as touching base all the way up to the week of the wedding. To make this easy, we're here for you every single day.
MC
We will do all the announcements, coordinate with your Banquet Manager, and take care of everything else so the day of the wedding you can simply show up and have a great time!
CityScape offers a LIVE MONTHLY SHOWCASE, which gives you the opportunity to come hear and hang out with the band. You can even ask for requests!