September 10, 2020
Tips When Choosing Your Wedding Entertainment Company
Your wedding should reflect you and your partner. Everything from the food to the flowers should align with who you are as individuals, and of course, as a couple. Choosing an entertainment company should be no different!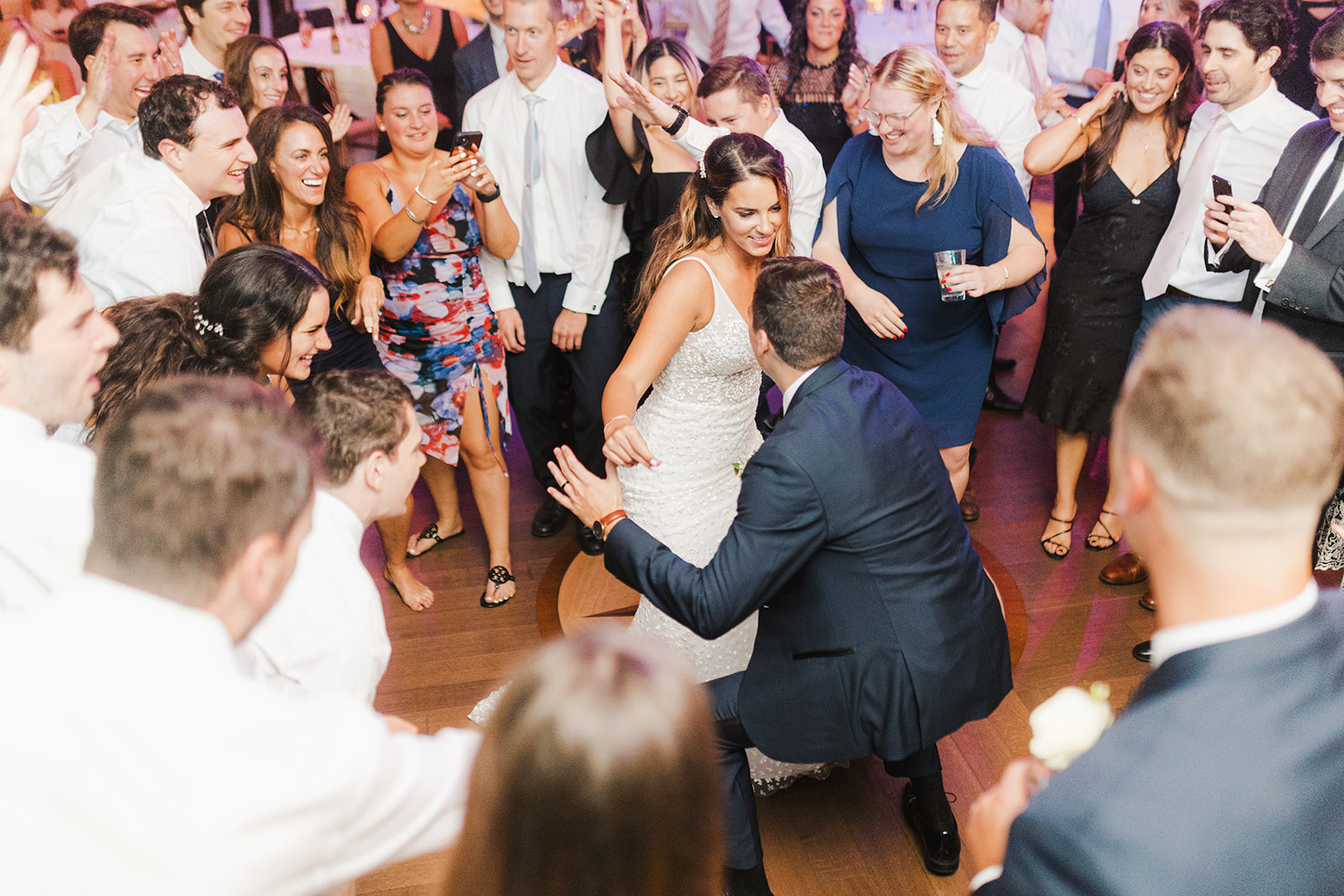 Your wedding should reflect you and your partner. Everything from the food to the flowers should align with who you are as individuals, and of course, as a couple. Choosing an entertainment company should be no different! To simplify the process for you, we have compiled a list of questions to keep in mind and to ask yourself as you are narrowing down options and choosing your wedding entertainment company.
Where Do We Start?
There are a few places to begin your search for the perfect wedding entertainment company. Online reviews are always a good start- sites like WeddingWire and The Knot are reputable and provide a lot of insight. Depending on where you are geographically, there are also some local wedding sites you can check out too. For example, here in New Jersey, we have NJWedding.com, NewJerseyBride.com, etc. Another starting point could be venue recommendations- choosing an entertainment company that is on your venue's recommended list is a great choice. Being on that list means that the company has been there before, and your venue already trusts them to show you a good time and perform as professionals. Recommended vendors are always a solid choice because if your venue trusts them to represent them in a positive light, the company has already had positive experiences at your venue and made an impact. Aside from these tips, you can never go wrong with word of mouth. Ask your friends who have been recently married or attended weddings, 'Hey, have you heard of this company?' It is comforting to know that someone in your circle has had a pleasant experience with a prospective company before entrusting them with your special day. People mostly only share entertainment services if they are one of two things: terrible or fantastic- if yours is the latter, you're good to go.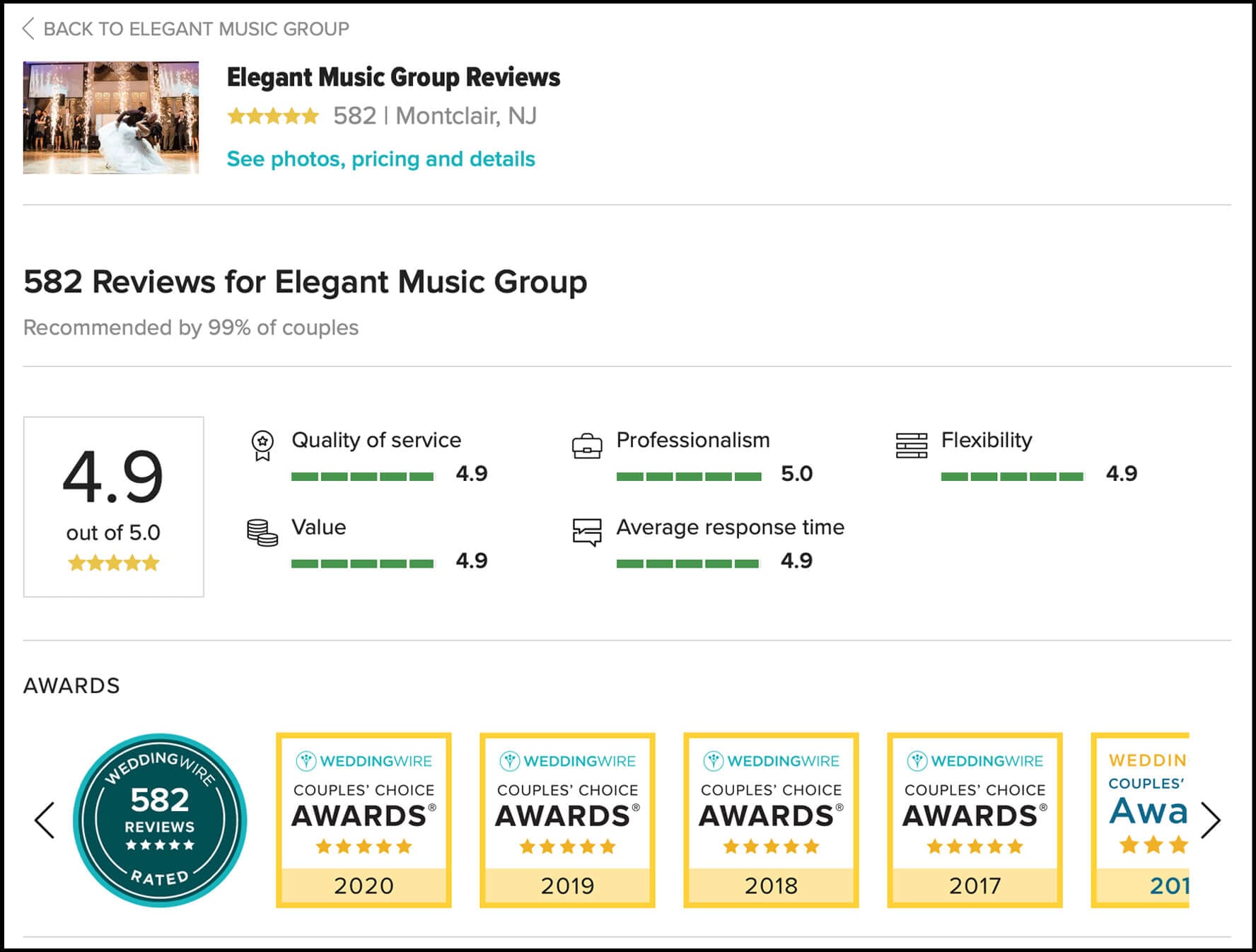 Reputable companies will have a long digital track-record of satisfied clients. 
Does The Company Have A Good Online & Social Media Presence?
Presentation is important, and in contemporary society, online presentation is just as important as in-person. When you are searching for prospective companies, don't be afraid to dig deep into their websites and/or social media platforms. Make sure their content is professional, contains good information, is easy to navigate, and is consistent. Remember: you are searching for this company's identity to see if it aligns with yours. Be sure to search them on multiple platforms to check for consistency. Established companies will have a comprehensive and well-rounded online presence and portfolio that is easily accessible (i.e. website, social media sites, review sites, etc.). 
What Are We Looking For & Does This Company Offer It?
This may seem pretty straightforward; however, it is important to ask yourself this question. For example, if you are looking for a live wedding band, don't waste too much time looking at DJ-based companies, or vice versa- it's as simple as that! This could also be event enhancement related- if you want lighting, special effects, photo booth options, etc., make sure the company you are looking into offers those things. Some couples hire separate subcontractors for wedding photo booths or lighting services, so be aware that this may look a little disjointed. It's best to find one company that fits all your needs for consistency and ease. EMG does everything in-house, so in whether you're looking for wedding musicians, wedding bands, DJs, or event enhancements, we have everything in-house and are a convenient one-stop-shop for our clients no matter their needs.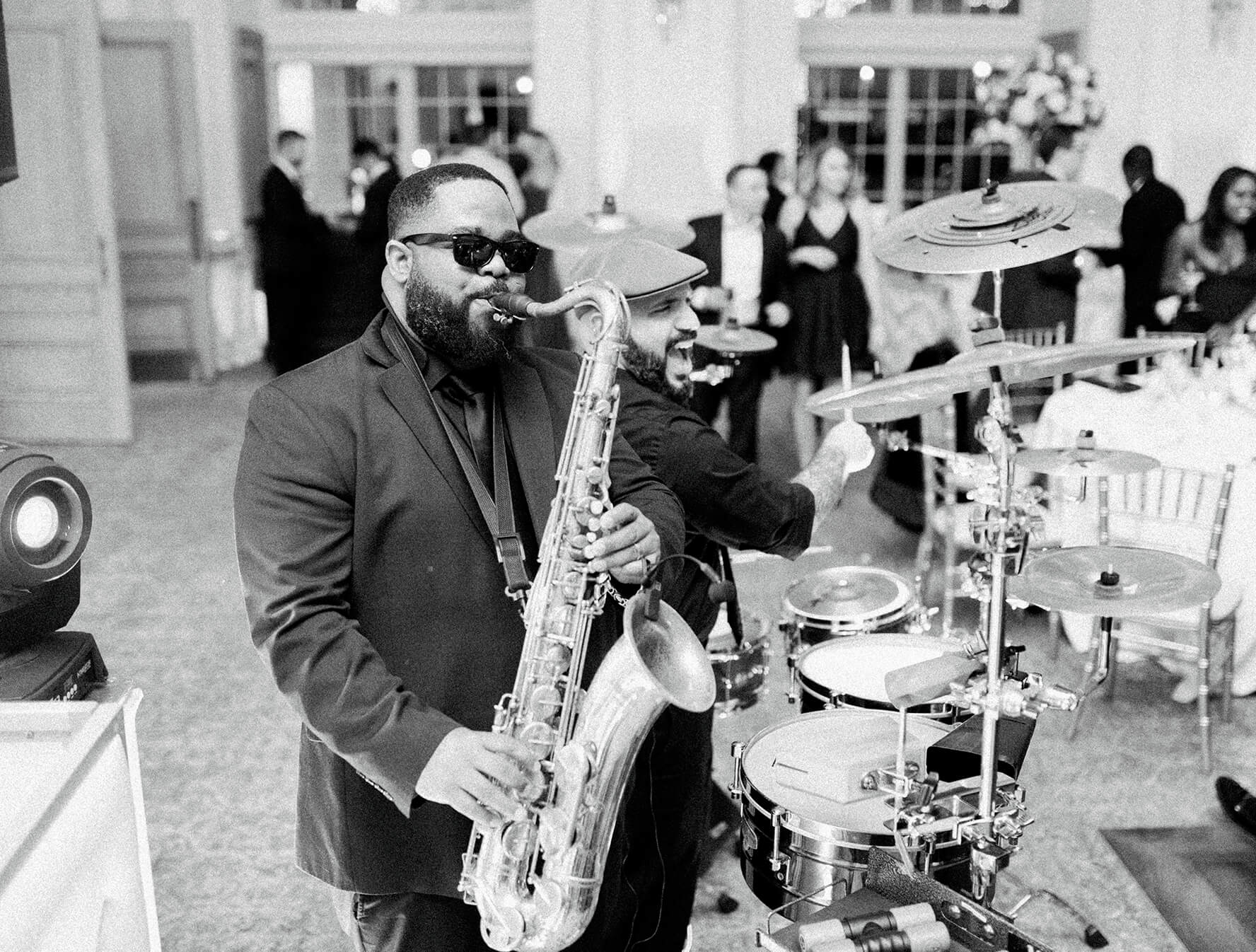 Tip: if you're looking to incorporate live-musicians with your reception DJ, ask prospective wedding entertainment companies if their musicians are "in-house" or sub-contractors.
Is This Company Experienced?
When it comes to experience, time should not always be the deal-breaker. For instance, the wedding DJ who has been doing it for 30 years may have been doing it wrong. You also want to ask yourself, 'Are they experienced for what I need? Is their experience aligned with what I am looking for for my wedding day?' If you are looking for a formal live wedding band, make sure the band has performed at weddings, and not just at bars. In other words, years in the industry does not always translate into doing weddings specifically.
Is This Price Too Good To Be True?
Be very careful of questionably low prices because, in this industry, you will truly get what you pay for. Of course, some quoted prices will be higher and others lower vendor to vendor, but there should be a similar range that starts to emerge. Be weary of anything grossly under the industry standard. 
Do I Trust This Company?
This is the most important question you need to ask yourself when choosing a wedding entertainment company. First and foremost, you need to trust both the company and the specific talent. You want to know that they have a rock-solid plan and a realistic backup plan if something goes wrong. It's also important to ask if the company is fully insured so that you have nothing to worry about (tip: look for year-round liability insurance). Outside of formalities, you also want your wedding entertainment to be a company that understands you and is passionate about their work. Ensure they have the "it factor" you are looking for and align with your philosophies and ideals. If they do, it will be easier for you to trust them, and vice versa. The bottom line is you want to hire someone whose agenda is not selfish, and who is going to have your back at the end of the day. The easiest way to do this is to trust your gut!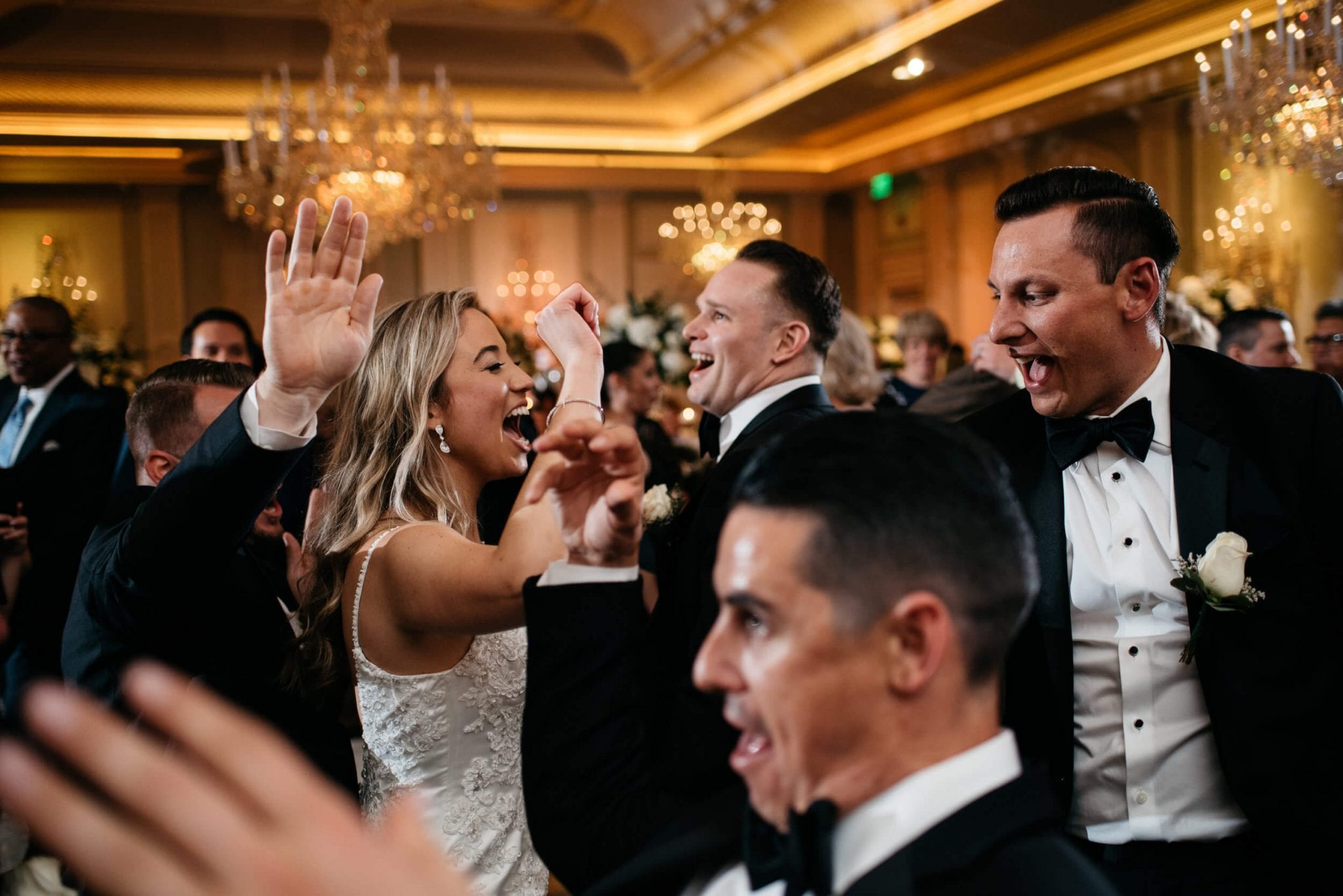 Don't be afraid to follow your gut and pick the wedding entertainment option that feels most right for you.
Think you want to tie the knot with us? Contact us to schedule a consultation and let's chat about your wedding day needs!