February 11, 2020
Why We're Investing in Customer Experience
At Elegant Music Group, we have been continually exploring ways to improve our customer experience. Not just on the big day, but throughout planning.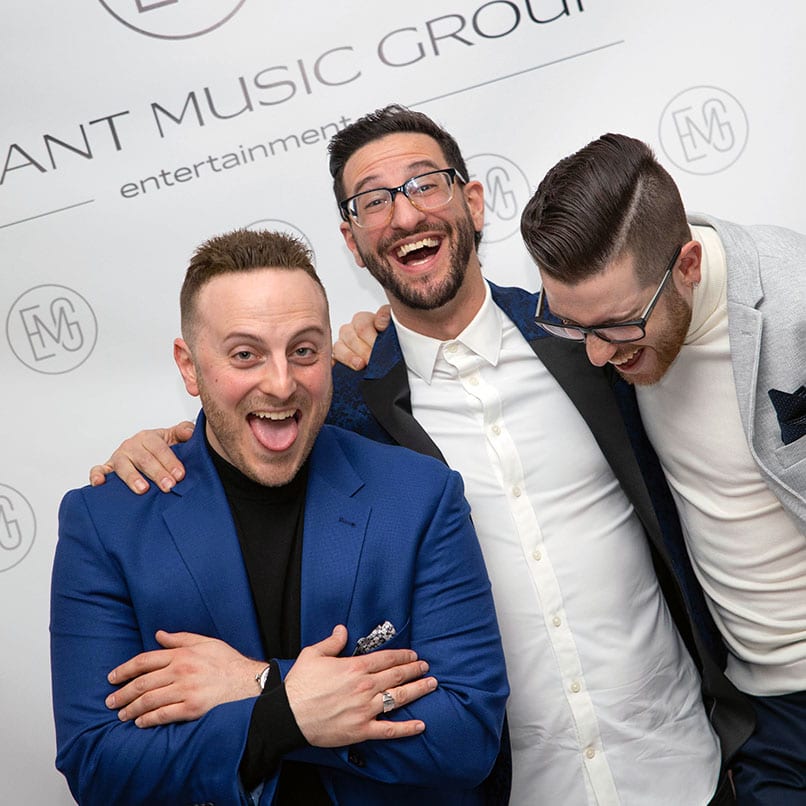 by Michael Saulpaugh
I love Jerry Seinfeld's Comedians in Cars Getting Coffee. Have you seen this? If you haven't, Seinfeld pairs a well-known comedian with a car he feels is representative of that comedian's style or relatable to a prominent time-period in their career. As Jerry chats up his guest, the pair drive the car to a coffee shop for a fresh brew. That's it–that's the whole thing. And it's brilliant, engaging, and, most importantly as a consumer: satisfying.
For the last few years, I found myself pondering how the pitch meetings of shows like these went. Imagine the first time this concept was said out loud. "Yea, so we'll interview the comedians…in a collectible vintage car…oh, and there's coffee in there at some point too! " Sounds disjointed, doesn't it? Yet, it not only works but works well. As a result, we're left in a world where the traditional sit-down desk interviews of a Carson or Letterman feel like a stuffy relic of yesteryear that leaves us unsatiated and wanting more.
And so, I started to look at my own business — one steeped in a very traditional definition of what an entertainment company is and should be–and asked myself: "If we have our version of a desk, then where are the coffees and cars?" An essential question that grew to fundamentally redefine the way we approach our business began to form. How can we be more?
Many late nights and long conversations with colleagues and consumers later, it became clear that to achieve more fulfilled and complete customer satisfaction, we needed to offer more than just excellent customer service and successful event entertainment. We had to improve on the existing and build an immersive and satisfying Customer Experience.
In just the last 6-months, we've rethought and rebuilt everything from engaging and entertaining video content meant to be enjoyed by clients future, past, and present, to the introduction of an interactive smartphone planning app that organizes events and puts users in the driver seats of curating their playlists. We built a client-only portal jam-packed with unique planning resources and exclusive video content. We're building out and hosting experiential events that utilize VR and sensory activities where attendees can, amongst other things, design their own light show, put on a VR headset to experience exactly what our Event Hosts' intros are like, or stand on stage with one of our bands during a performance. We don't want to sell: we want to show and have the end consumer feel.
However, the real breakthrough has been harnessing the power of brand partnerships. While we've always had recommended local vendors who offer specific event services such as photography, we lacked those from outside the event world. So, we sought unconventional partners who brought an abundance of unique value to our clients. Take our relationship with FREIDA ROTHMAN, a designer jewelry company. The same pieces that display in counters at Bloomingdale's or Sak's Fifth Avenue are now offered to EMG clients at a massive discount. Yet, we wanted to provide more; something rooted in an experience. What if Freida–as in the actual Freida herself–offered to style our brides based on their dress and the way they were planning on wearing their hair? Graciously enough, Freida accepted. The same can be said for our fragrance partner Europerfumes who offer a Fragrance Concierge to work with clients in exploring their preferred scent palettes. At long last, we had found our coffee and cars.
Our design is not complete but we're enthusiastic about the progress to date. Despite the financial and, perhaps even more taxing, time commitments, we're all-in on investing in clients who've invested in us. Thus far, its been quite the experience.
Michael Saulpaugh is an EMG Partner & Executive Event Host