February 10, 2020
Swing! The EMG Guide To Jazz Ensembles
Explore the various Jazz combinations with Elegant Music Group's trained jazz musicians coming from Jazz @ Lincoln Center!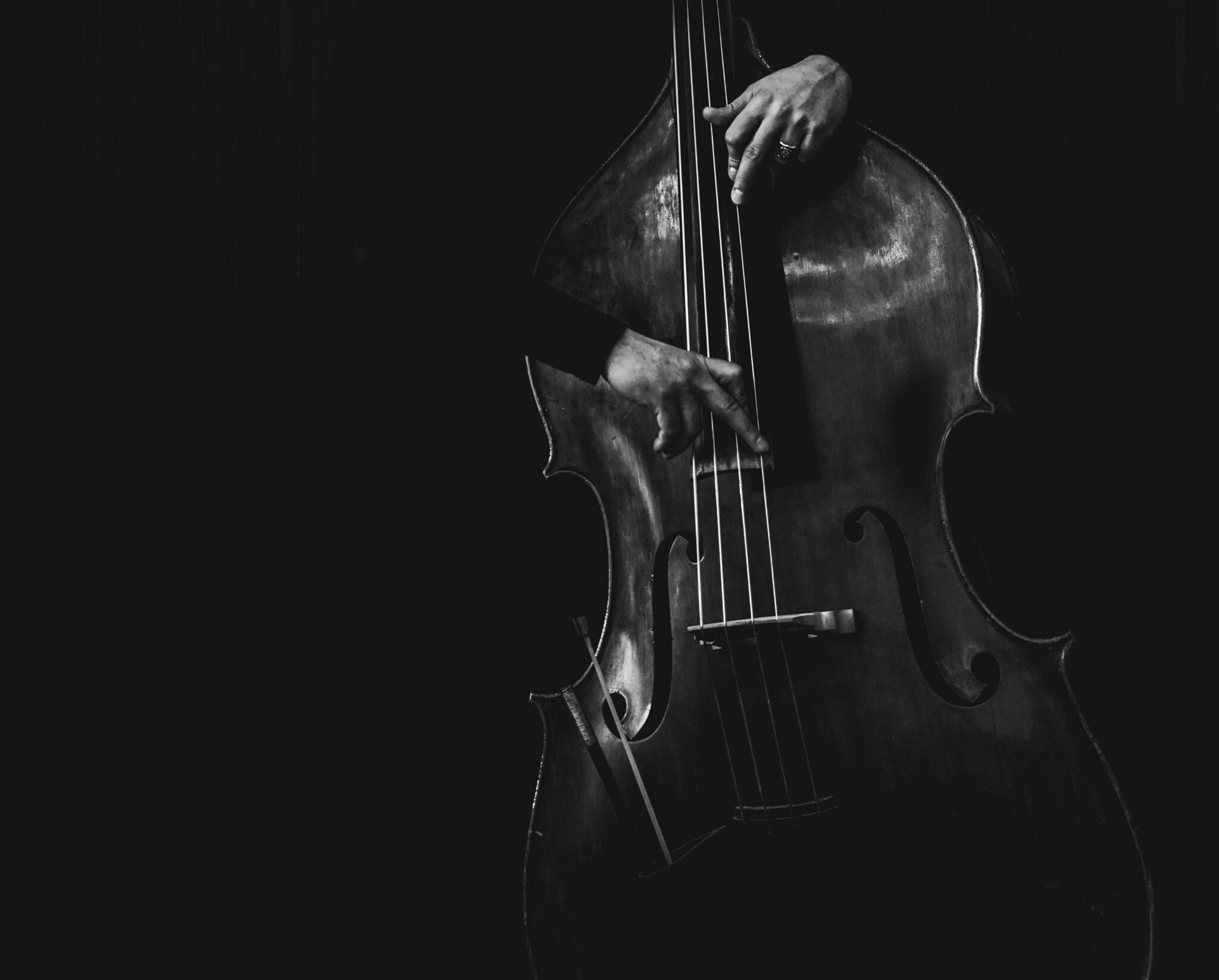 by Mike Carleo
There's nothing classier than having some jazz music incorporated for your cocktail hour. It is a great way to set up your reception by having any configuration from a jazz soloist to a jazz sextet (six players). From jazz standards and American Songbook to contemporary jazz selections, you can make a great statement while bringing a modern flair to traditional cocktail hour entertainment.
Let's dive into those configurations to see which one can be the best fit for you!
Jazz Soloist
For smaller cocktail venues, having a jazz soloist is a perfect way to bring a live element to your cocktail hour playing your favorite jazz classics. Two of the most popular instruments played in the solo configuration are either piano or guitar. Both of these chordal instruments can handle the accompaniment of the tune and also carry the melody. There's nothing cooler than seeing one instrumentalist cover all parts of the song – the bass line, chords, melody, and solos. This is a great way to have the sound of an ensemble through just one instrument.
Jazz Duo
By adding just one instrument, you now have the possibility of many different configurations. The most popular jazz duo is a keyboard and saxophone. You will typically hear this configuration at many jazz clubs and restaurants. After all, the saxophone became popular due to the rise of jazz music. The versatility of this group is dynamite, and they can play many styles of jazz. While the accompanist covers chords and basslines with both hands, the saxophone covers the melody and can solo over the chord changes.
If you love the sound of the guitar, you can swap out the piano and achieve the same effect. I love this configuration.
Another great combination is a keyboard or guitar and a vocalist. Talk about making a statement. In my opinion, there's nothing better than having a great sounding vocalist accompanied by a keyboardist or guitarist.
Other great combinations include keys/guitar and flute or violin. Whatever vibe you are going for, jazz duos can handle it!
Jazz Trio
Now we're cooking. A jazz trio is the most popular configuration out of the entire bunch. Why? The possibilities of trios are endless! Having three instruments can go in many ways. You can base trios off of one instrument. If you want more of a smoother vibe, many couples choose to go with one melodic instrument – saxophone, vocals, trumpet, sometimes guitar and keys – and two rhythmic instruments – guitar, keyboard, bass. Having two rhythmic instruments like keyboard/guitar and bass rounds out the sound of an ensemble. The keyboard or guitar can cover all of the chords and some counter melodies that the main melodic instrument is playing. The bass carries out both the rhythmic and harmonic foundation of the ensemble. If you want to have your ensemble pop out a little bit, you can replace one of the rhythmic instruments with a drum set (pun intended). My favorite out of any of these configurations is saxophone, keys, and bass.
Jazz Quartet
Having a fourth instrument in the mix of an ensemble creates greater energy in the room. There are plenty of ways you can approach this ensemble. You can have one melodic instrument with three rhythmic instruments, the most popular being saxophone or vocals with keys, bass, and drums.
You can also have an ensemble with two melodic instruments and two rhythm instruments as well. Somewhere in the ensemble is at least one main melody with one or two countermelodies that harmonize with the main melodic instrument. Adding harmony can really sweeten the sound of the tune and call for some great back and forth between the instruments. The music conversation between players becomes more playful. Having a jazz quartet brings packs a mighty punch for all to enjoy!
Jazz Quintet and Sextet
Now, let's show off! Adding a fifth and sixth instrument to the ensemble makes the most significant statement out of all of the ensembles. We are adding more sounds to the musical conversation and texture, which provides a greater opportunity for your guests to be entertained while mingling throughout your cocktail area. A lot of times, you will see these two ensembles do larger events like dinner receptions and corporate parties. That's because the extra instruments help to round out the sound and fill up the room for larger venues and guest counts. Think it's excessive to have this many instruments? Well, to some, this may be true, but you can guarantee no one else will have an experience like this by having either of these ensembles fill the room with cool tunes, great soloing, and high-energy playing to set up your celebration!
Jazz Quintet w/ Male Vocal
Jazz Quintet w/ Female Vocal
Mike Carleo is EMG's Music Director and holds a degree in music.