April 21, 2019
Light it Up: EMG's Guide to Event Lighting
Lighting is great for both the effect it can bring to your event and the value it brings in return for your investment. Let's explore the difference in types of lighting!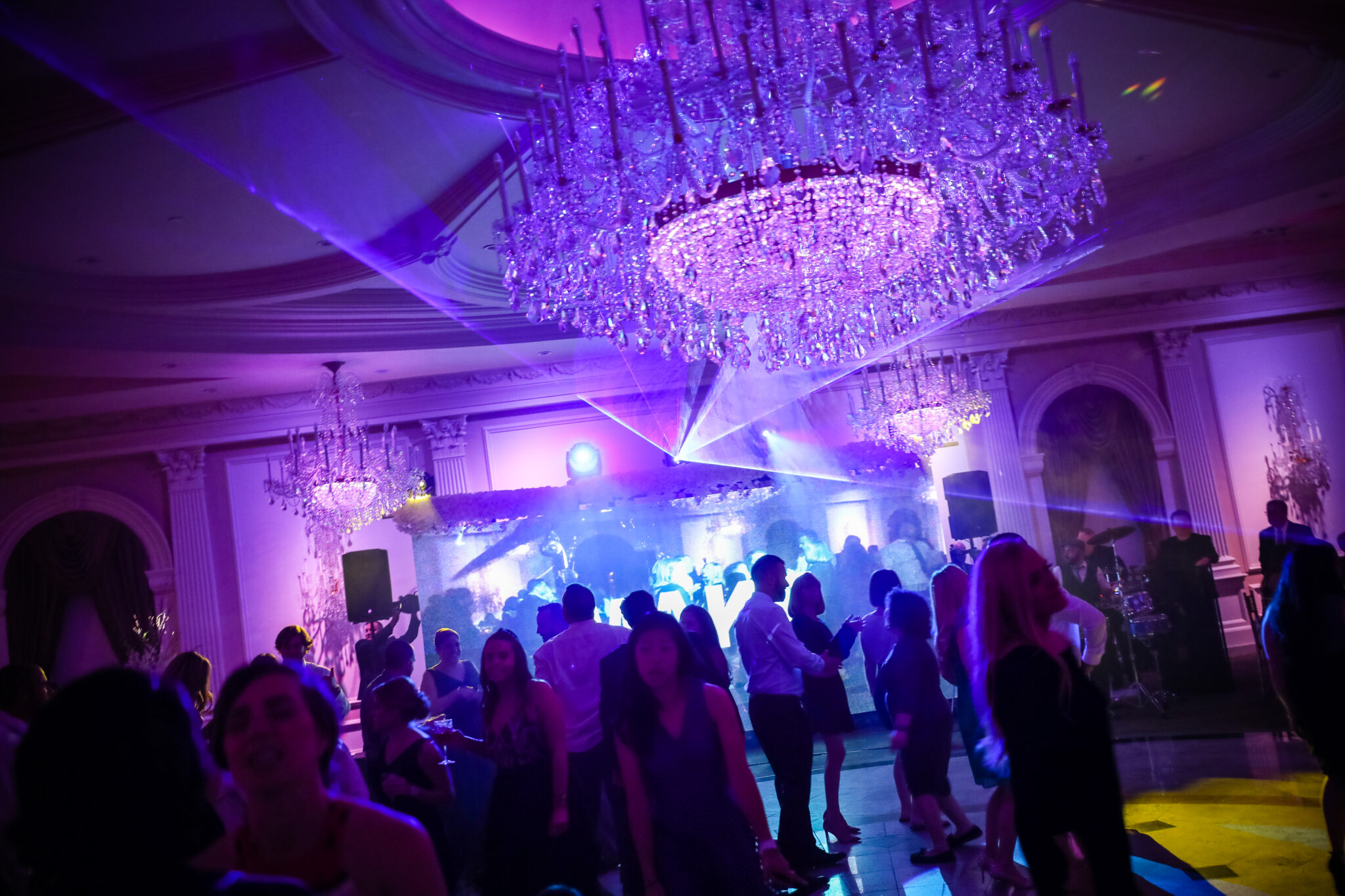 by Tom Gambuzza
Is Lighting Important? We think so.
Your date is secured, and now you've put together an amazing team of vendors to make your day magical. For music, you've booked your favorite band or DJ…or maybe both (see our blog on 'Should You Have a Band or a DJ'), and now you are looking to incorporate some atmospheric spunk by adding additional layers to your wedding entertainment experience.
Lighting is a great place to start both for the effect it can bring to your event and the value it brings in return for your investment. Whether you are looking to change the landscape of your ballroom or wanting to create an amazing dance floor vibe, lighting can make a major impact.
Let's explore the difference in types of lighting and what it can do for your event:
UPLIGHTING
Uplighting will be your prime resource for giving your room a pop of color or accentuating the natural, structural features of your venue. If you are incorporating a specific color palette or décor theme for your wedding, Uplighting is a great way to complement those features by tying in the overall vibe and atmosphere. Whether you are going for a more vibrant and colorful experience or a reserved and neutral feel, you can choose your Uplighting color(s) to be congruent with your vision.
Suggested Color Tips
Vibrant / Colorful: pinks, purples, rosè, cool white
Neutral / Reserved: candle light, amber, soft white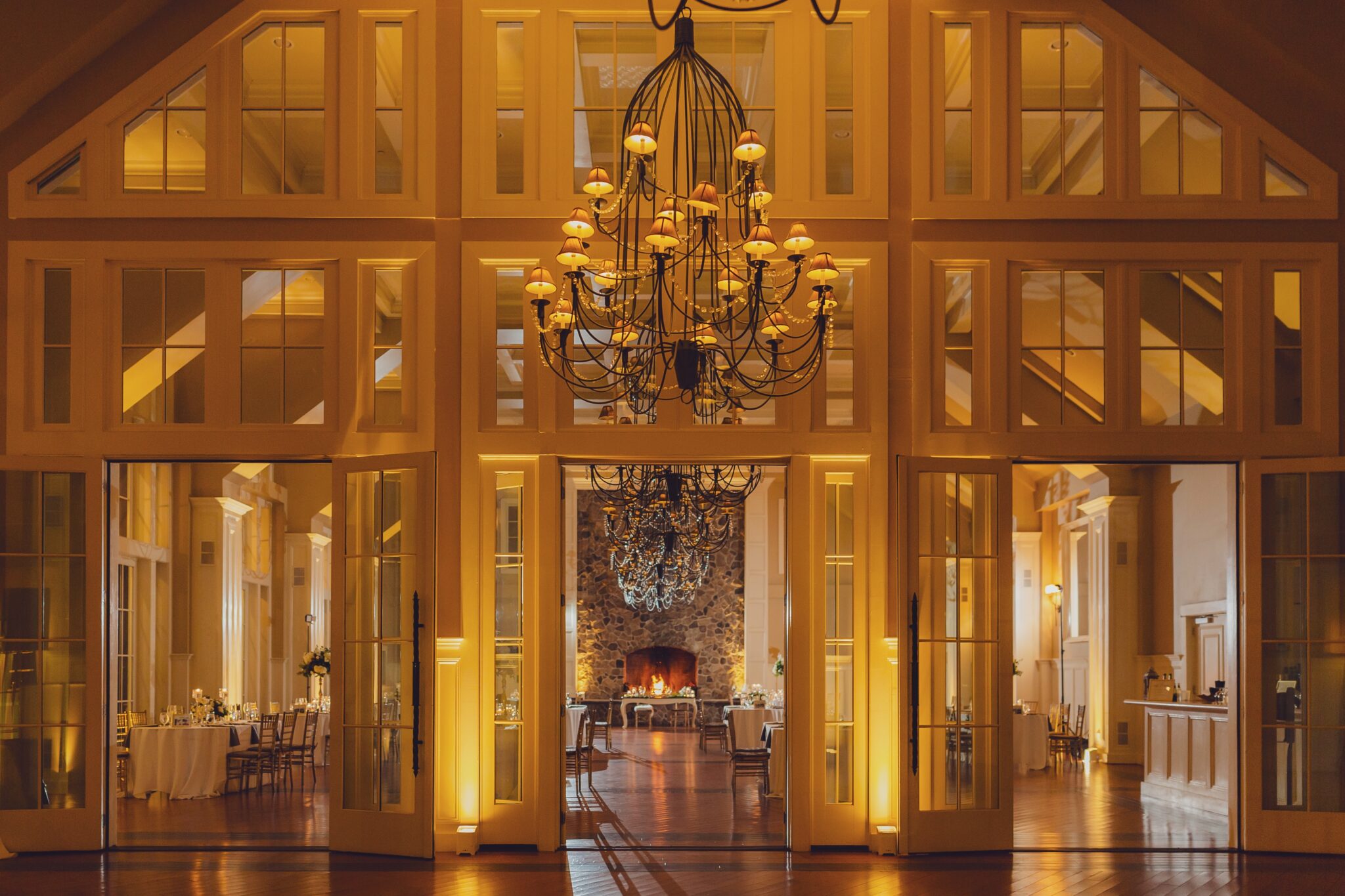 Popular Misconception: Uplighting will oversaturate my room in color and make it feel like a Sweet 16.
We Say: When your lighting is done properly, it will be designed in a way that accents the rooms features, not take away from. After all, you chose the venue for a reason. Adding some lighting shouldn't change the landscape of what you love to the point you don't recognize it or it doesn't match what you were going for in the first place.
INTELLIGENT LIGHTING
Intelligent Lighting is dance floor focused and is the best way to create a really cool, immersive experience on the dance floor for you and your guests. When paired properly with awesome music, intelligent lighting will provide you the visual perspective to your wedding soundtrack in a way that no other enhancement can replicate. Let the lights down low, forget about outside life for a bit, and cue your dancing shoes for an unforgettable night. Not only does this type of lighting allow for a more visually appealing atmosphere, but also affords your lighting designer the capability of working with your photographer for any additional spotlighting or refracting they may need to capture some really amazing pictures.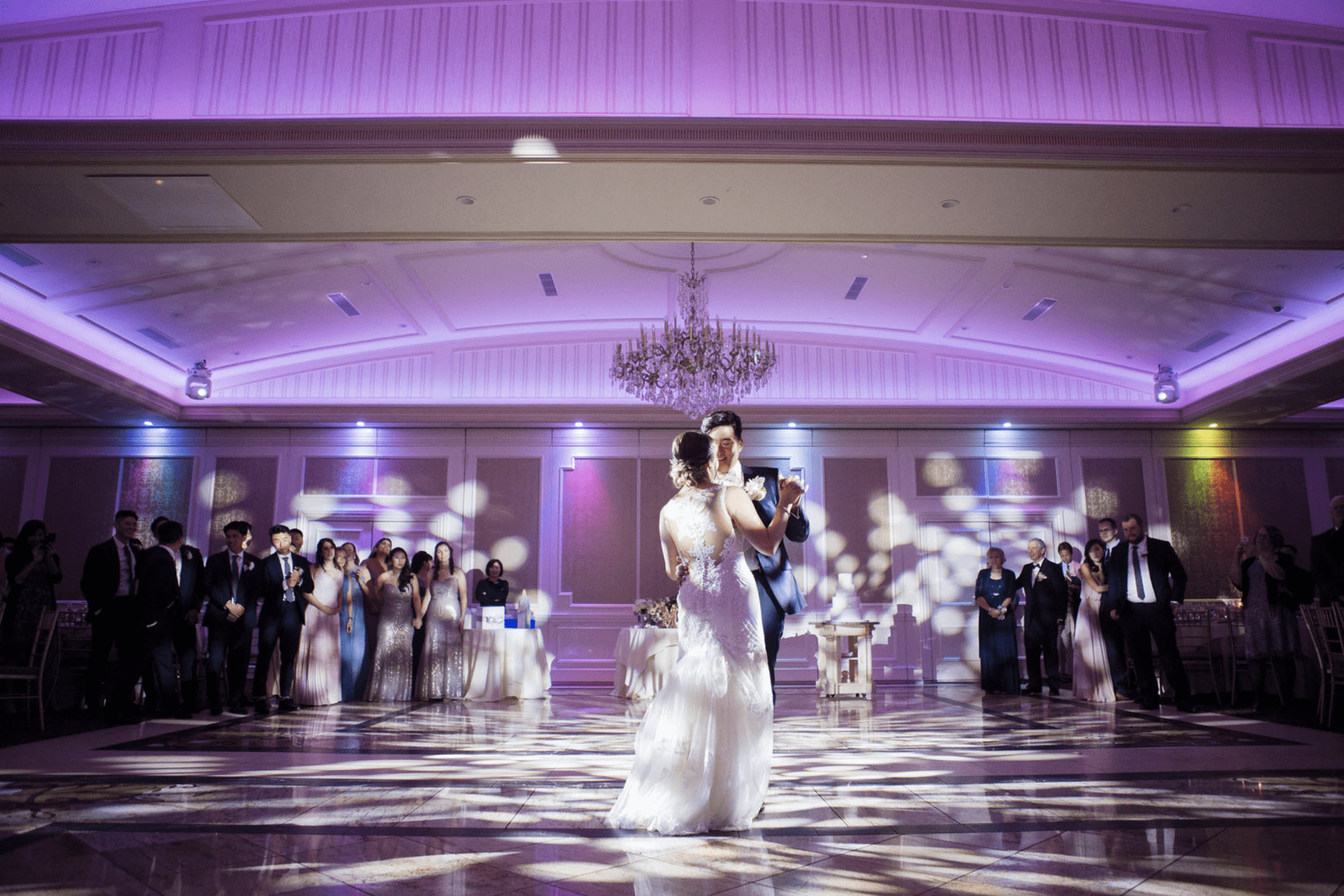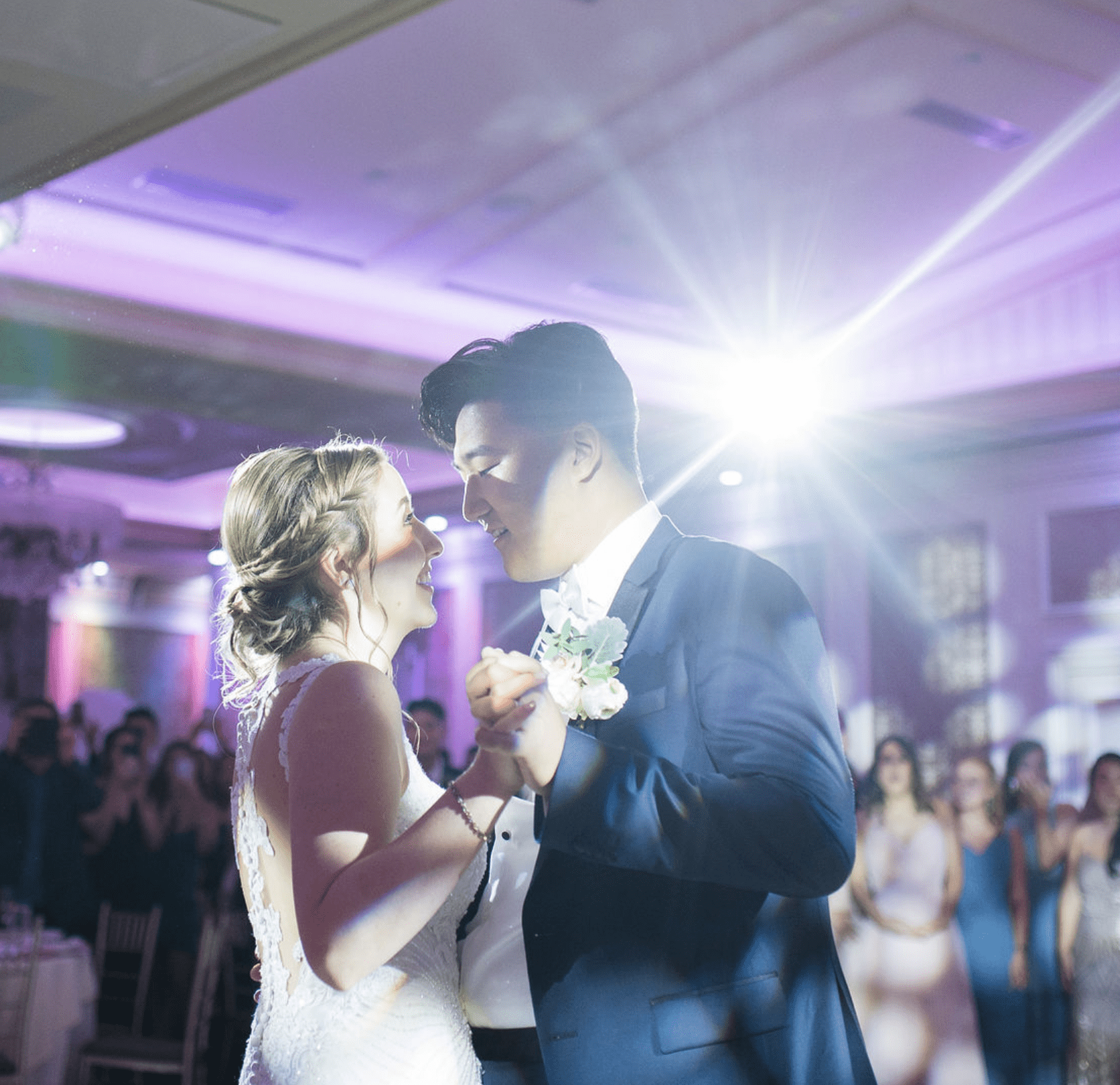 The bonus – when paired with Uplighting, you can naturally create two separate "spaces" or experiences in one room. The outskirts of your reception can be more atmospheric and reserved (for those guests that may enjoy the social aspect of your wedding) while allowing your more encouraged crew to step inside a different world on the dance floor.
Popular Misconception: Intelligent Lighting will only turn my event into a night club.
We Say: Does it have that capability? Sure. Is that the ONLY thing they're good for? Absolutely not! If you like the concept of Intelligent Lighting, but don't want your event to feel like a Saturday night at the Jersey Shore, a light show done properly can absolutely give you a party feel without the "club".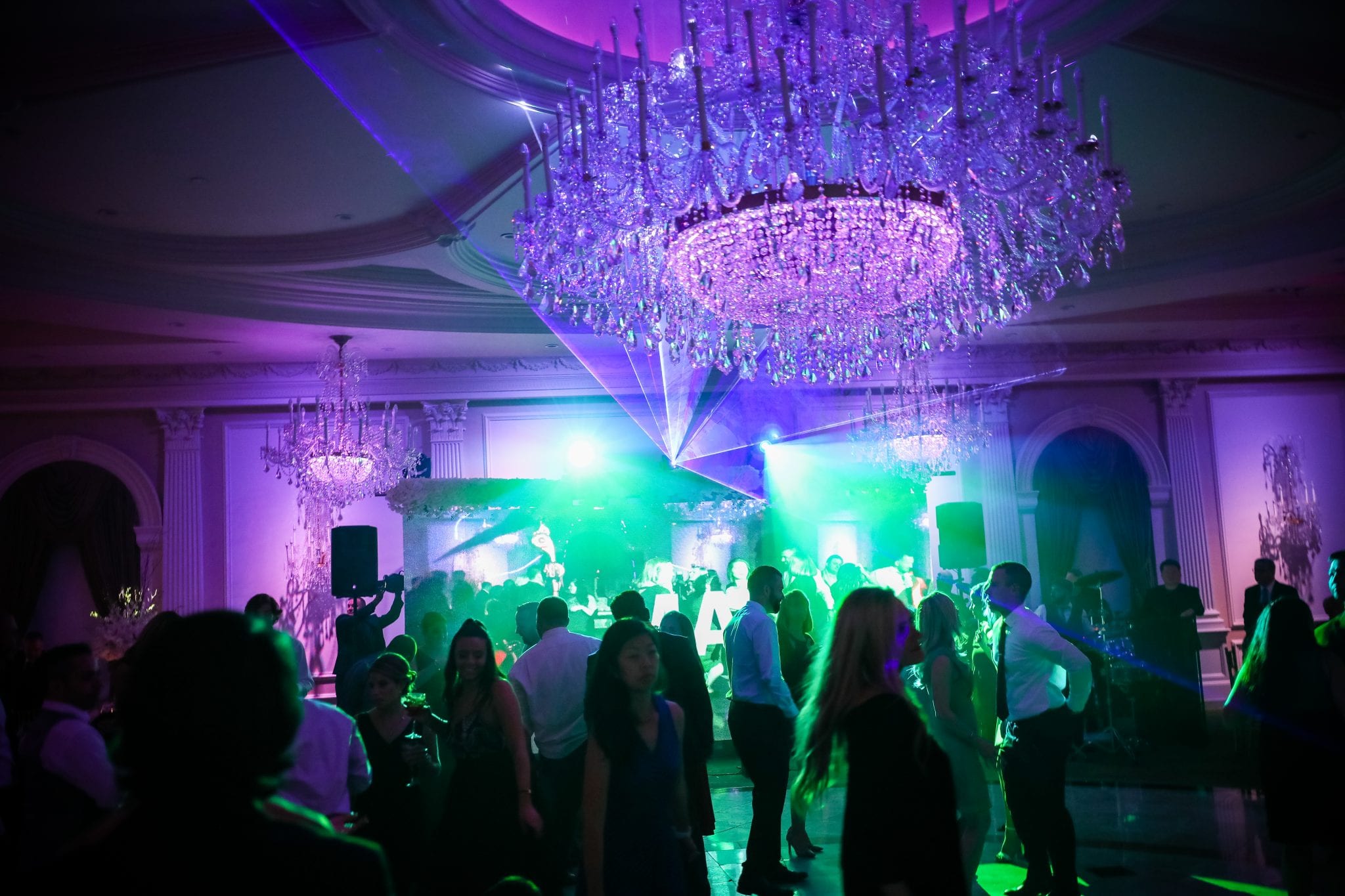 Tom Gambuzza is an EMG Partner Executive Event Host