July 14, 2020
Planning Your Wedding Reception
Check out EMG Executive Event Hosts Tom Gambuzza and Matty G's top 5 tips for planning your wedding reception.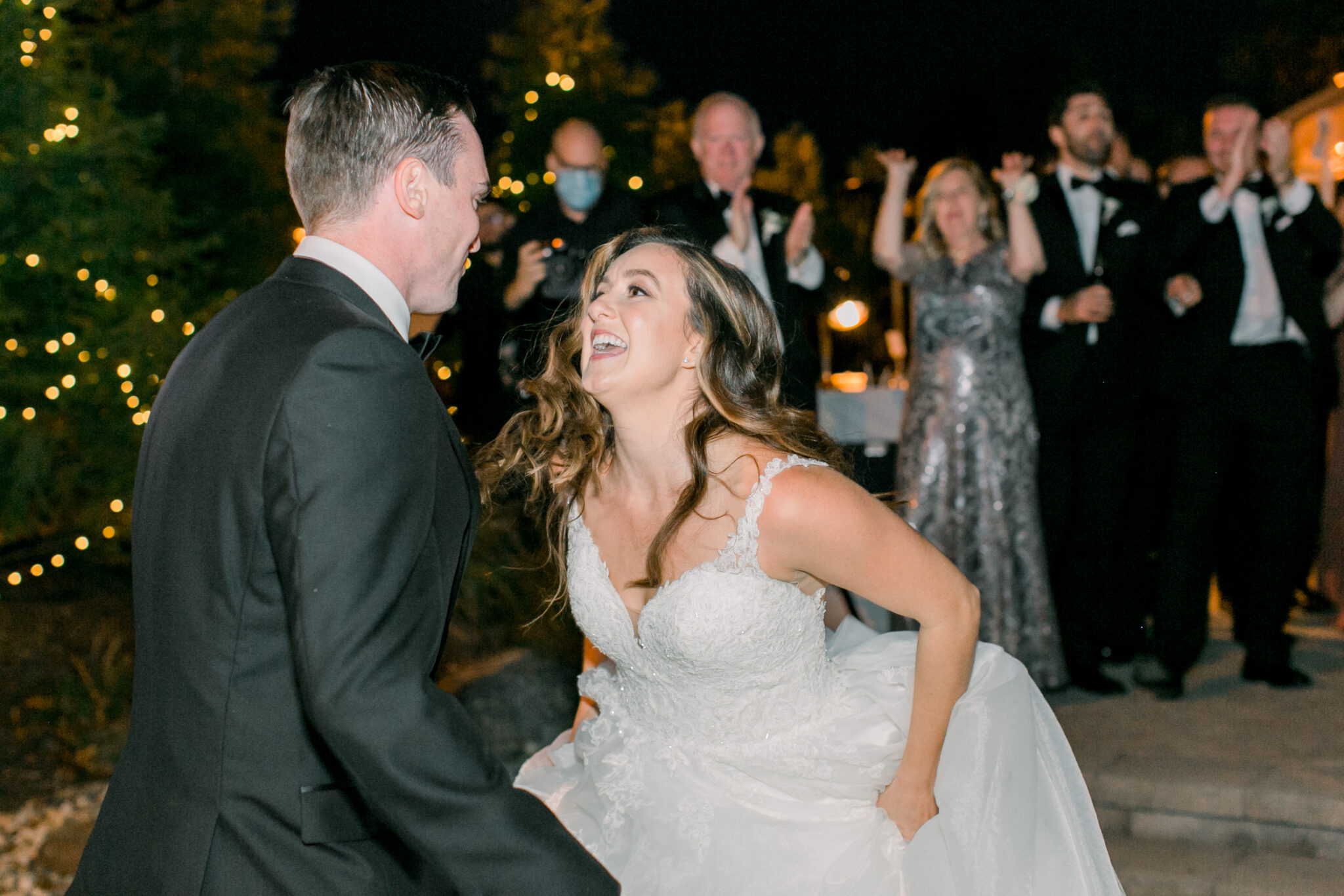 You've found the right person- the person you want to spend the rest of your life with. You two have decided to tie the knot and get engaged: congrats! The next step is to begin planning your wedding. Maybe you've already picked your venue, created your bridal party, or locked in some trustworthy vendors to help execute your wedding day requests and create event experiences. Now comes the fun part: planning your wedding reception.
Although planning the party is one of the most exciting things on your wedding 'To-Do' List, EMG Partner and Executive Event Host Tom Gambuzza speaks from experience on five things to keep in mind when prepping for the big day.

5. Start a Wedding Binder & Joint Email Account
"Keep the planning simple," advises Gambuzza. The first thing you should do before any booking begins is to get a physical binder for contracts, personal checklists, and even questions for your wedding vendors. A joint email account for the Bride and Groom will also help to centralize all of your wedding inquiries and ensure you don't miss anything. The last thing you want is your vendor responses getting lost in your work emails or hitting your spam folder.
4. Be Weary Of 'Doing Business With Friends'
Maybe you have a friend who works for a local DJ service on the weekends or has a photography hobby they are passionate about. Remember: this doesn't mean they have to be your wedding vendor. It's your wedding day, not theirs. Go professional!
3. Definitely Have an Engagement Party
There are so many reasons to have an engagement party. "First of all, they are fun," Gambuzza points out, "Not to mention, this is a great opportunity to have both sides of your extended family meet and get acquainted before the big day." Engagement parties can also act as a way to test run vendors you are considering on a much smaller scale—hire some potential DJ services, florists, or photographers and see how it goes. Gambuzza adds, "And of course, gifts! Take them all!"
2. Build Your Ideal Vendor Team
"I'm a big advocate for working with good people," Gambuzza begins. Work with people you trust in their craft, who will show up and execute your wishes exactly how you asked. When you have faith in your vendors, an additional comfort level follows on the big day, and that goes a long way. As a couple, you want to be able to enjoy the experience rather than micromanage everything on the day of your wedding. "Trust me," Gambuzza adds, "The day does go quick!"
1. Don't Try To Make Everyone Happy!
"This is my #1 piece of advice to planning couples," says Gambuzza. Do you! It's your day, and if you listen to everyone's requests and advice you'll drive yourself crazy. As long as you are happy that day, that's all that matters.

Now that you are well-prepped, you can get down to the nitty-gritty: party planning. To lighten your load even more and to ensure you are ready for anything and everything on your special day, Executive Event Host Matty Goshen discusses his top five things to consider in regards to the actual wedding reception.
5. Consider Outside Distractions
"When I say this, I'm talking about the layout of the actual room," Matty clarifies. If you want all your guests dancing and together throughout the night, make sure your event enhancements and add-ons are also in the same room (wedding photo booths, games, etc.). "Even take note of where the bar is," adds Matty, "a bar inside the room vs. outside the room makes a difference and could redirect where the central party is."
4. To Bouquet & Garter? That is the Question.
If you want to experience these moments on your wedding day, plan them before. If you want one without the other, that's okay too! "A lot of Brides want to throw their Bouquet and have that special photographic moment," Matty explains, "But they think it's tied in with the Garter, and maybe that's not their cup of tea, which is perfectly fine." This is just another piece in the puzzle of your reception, and it's nice to have a game plan- the two don't have to be intertwined.
3. Photo-Ops
Keep everyone on the same page when it comes to photo-ops. If you are going to have to clear the dance floor for family photoshoots in the middle of the reception, then definitely discuss it with your event entertainment (Live Bands, Wedding DJs, Event Hosts, etc.). They'll want to know ahead of time to plan accordingly. It's best just to do all of this before the reception.
2. Walk-ins & Intros
Keep in mind the size of your bridal party when you are planning entrances. "There are a few things to consider here," advises Matty, "If you have eight or more introduced groups, consider not playing a different song for each one." From a party entertainer perspective, this could sound too jumbled—like a DJ is just tuning a radio." Another thing to consider is leaving out last names in intros. This makes the wedding feel personal and helps make sure the Event Hosts aren't just rambling off names and inevitably talking over introductions.
1. Seating Chart & Table Location
Things can go sideways the day of due to seating charts. It's important to consider that this may be a family reunion for some people at your wedding or a time to catch up with old friends that they don't get to see often. Take a mental note of this when creating your seating chart. If you know your friends are going to be up at the bar or dancing the whole night, put them at the tables next to the dance floor, live band or wedding entertainment, where it's going to be a little louder. Lastly, if you want to make a grand entrance, make sure your tables are set up in a way that allows for it.
With these tips in mind, you can simplify the party-planning process, quickly turning it from a dreadful task to an exciting one that you and your fiancé are looking forward to. When doing so, you will see a great wedding transform into an unforgettable experience for you and everyone involved.