October 12, 2020
How To Select Wedding Music
Explore the different ways you can select wedding music for your ceremony, cocktail hour, reception, and after party.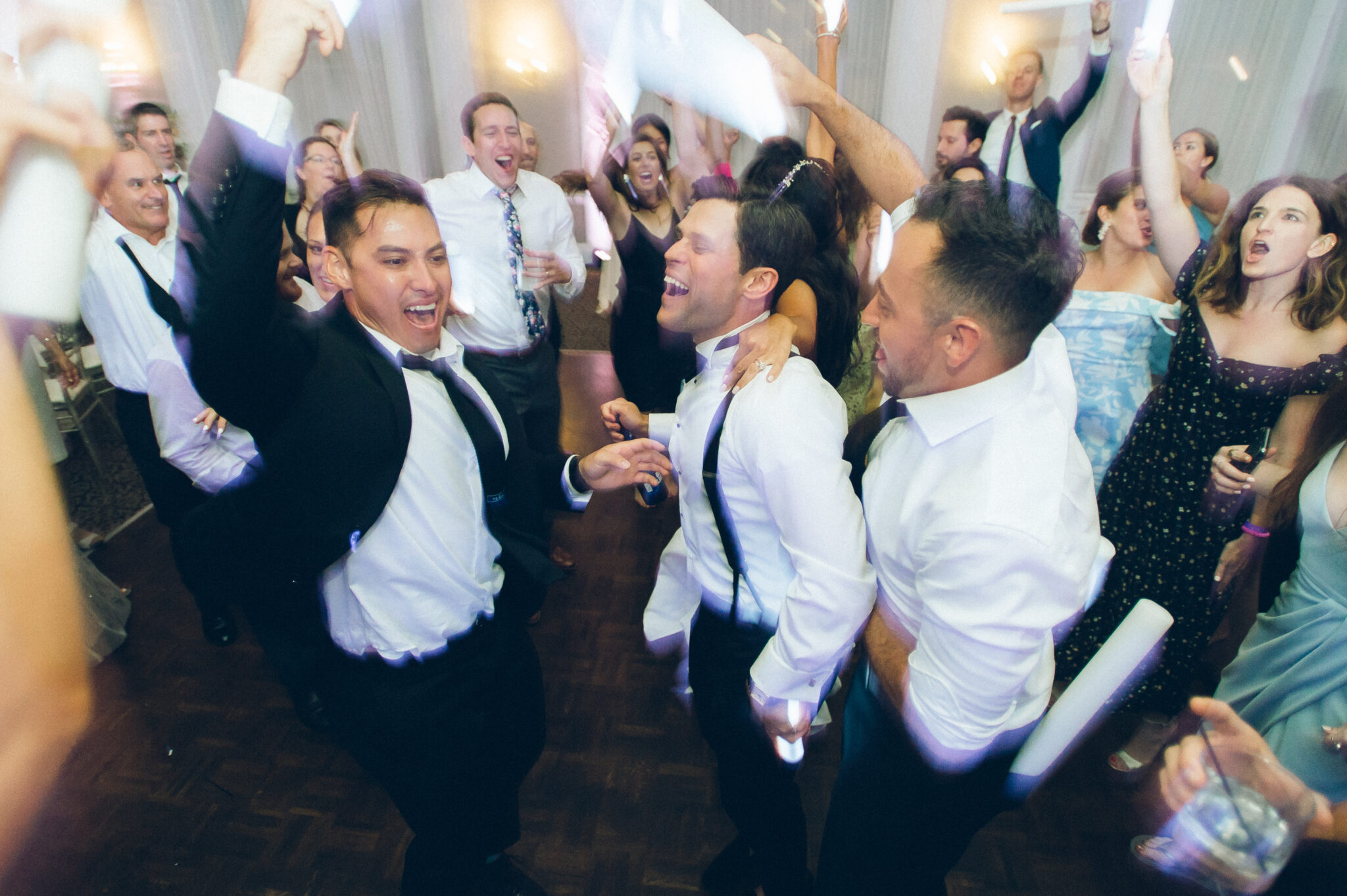 Music plays a vital role on your wedding day. The songs you choose to play from the ceremony to the afterparty become the soundtrack to the biggest day of your life. As party entertainers, we are here to help create an ideal soundtrack unique to you on your special day. We've put together some tips for selecting wedding music, covering the ceremony, cocktail, reception, and afterparty choices and instrumentations.
Ceremony Music
First and foremost, when choosing ceremony music, location plays a big role. For example, if you are getting married in a Church, you may not have the option of choosing every song that's played. However, if you are getting married on-site at your wedding venue, you will most likely get to select all of the music. There are generally two types of ceremony music that people pick from: Traditional–such as 'Here Comes The Bride'–or Contemporary–such as 'Here Comes The Sun' by the Beatles. We always recommend that couples choose songs that complement them as a couple. If you like Disney, pick a Disney song to walk down the aisle to. If you have a specific song you've envisioned walking down the aisle to, then that's the one! Once you have picked the perfect song, you then get to decide how you want to hear it: original track recording OR played by live musicians? This is important to consider, and all up to you to decide. There is no right or wrong way to do it, so do whatever feels right!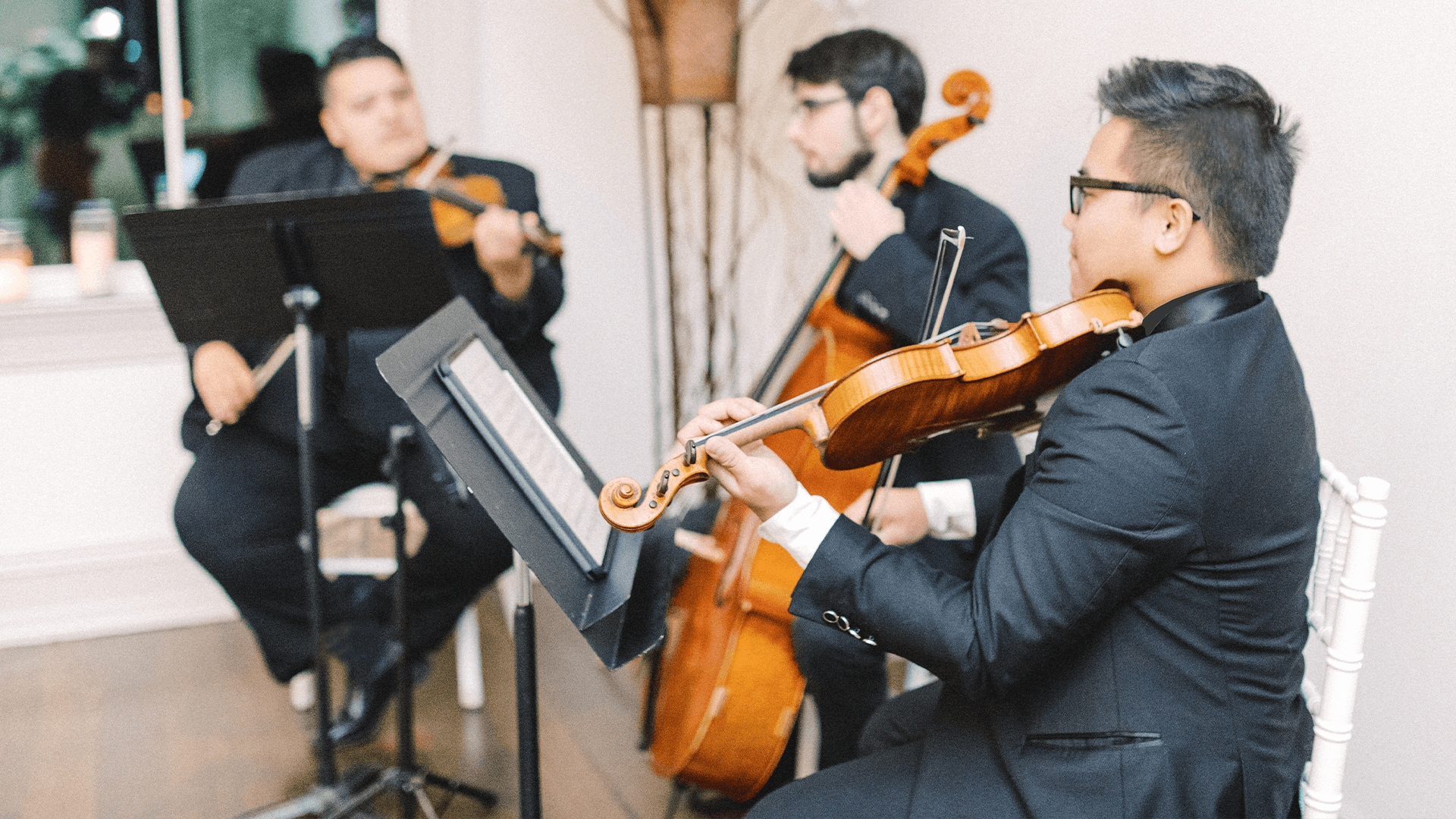 Cocktail Hour Music
It's safe to say that some form of music is essential during cocktail hour. There is nothing more awkward than people standing around talking with no music. The easiest way to select cocktail hour music is to set a warmup vibe for your reception and the rest of the night. Cocktail hour is the first time where people have access to food, booze, and conversation, so the music should be easy listening and feel-good. Be sure though it's not too distracting because it is still just background music. Cocktail hour could also be a great time to throw in unconventional genres like Country or acoustic alternative if you are a fan. When it comes to live musicians, booking a trio of some sort–whether that be jazz or acoustic group– can be an excellent way to incorporate live music, as well as contemporary songs that everyone will recognize. It's the best of both worlds.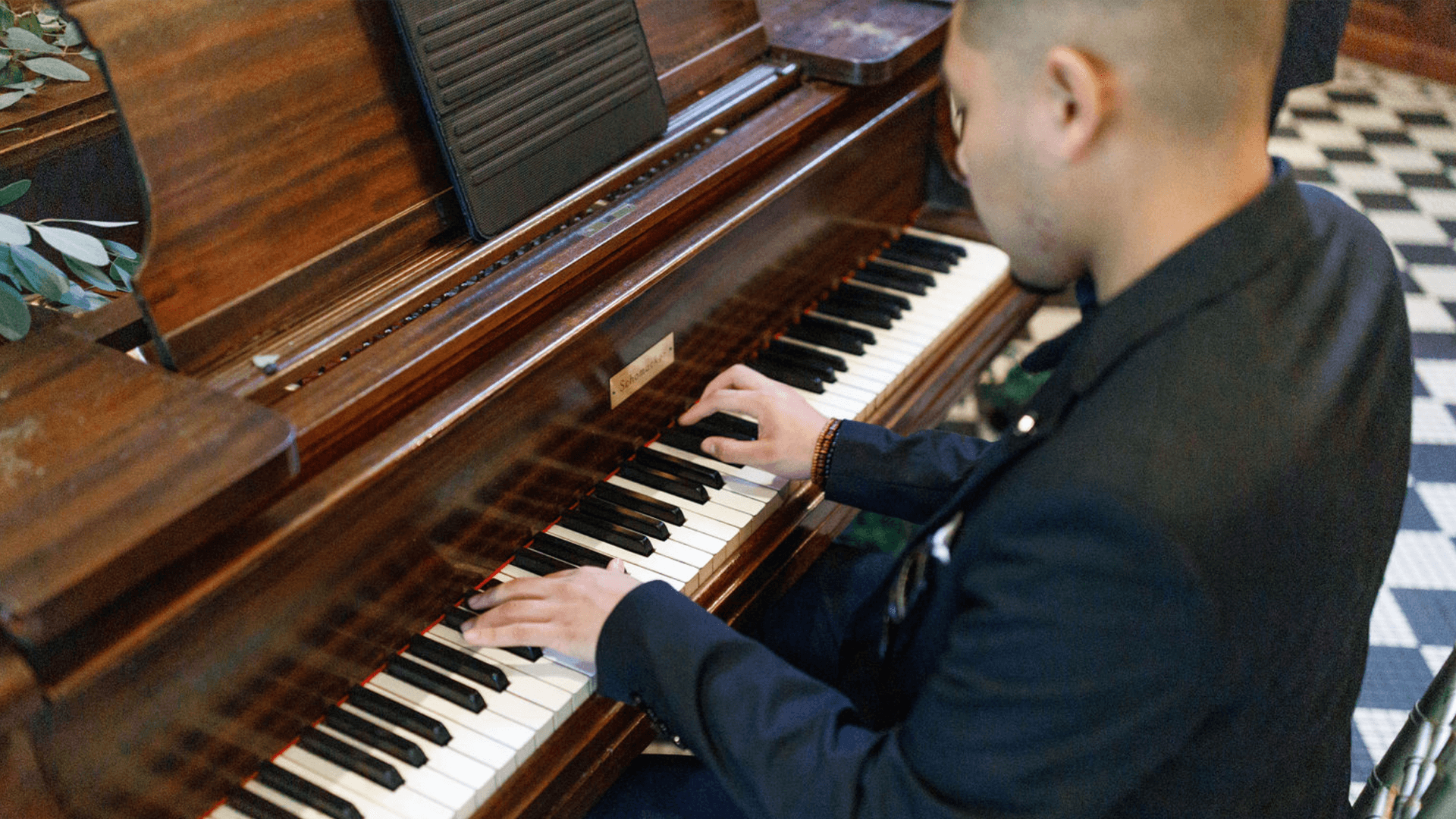 Reception Music
The best piece of advice when it comes to reception music is to trust your entertainment professionals. In a typical 4-hour wedding, a DJ plays approximately 90 songs, and a live band plays 45. With that in mind, build a list of about 15-20 of your must-plays and a list of about 15-20 songs that you absolutely do not want to hear. Keeping both list abbreviated will allow your entertainment professionals to design the soundtrack around your preferences while allowing them the flexibility to read the crowd and take the playlist where it needs to go to provide the absolute best wedding entertainment. If you have a live band, keep this in mind when selecting songs. It's a party, not a concert, and you don't want guests standing around watching the band; you want them up and dancing. Neither wedding DJ's nor live bands have a set playlist going into the night, but rather an idea of what's going to be played, with room for change if need be. Providing these song lists or even sharing a Spotify playlist is a great way for your entertainment vendor to get to know you better and help them get inspiration for designing your entertainment.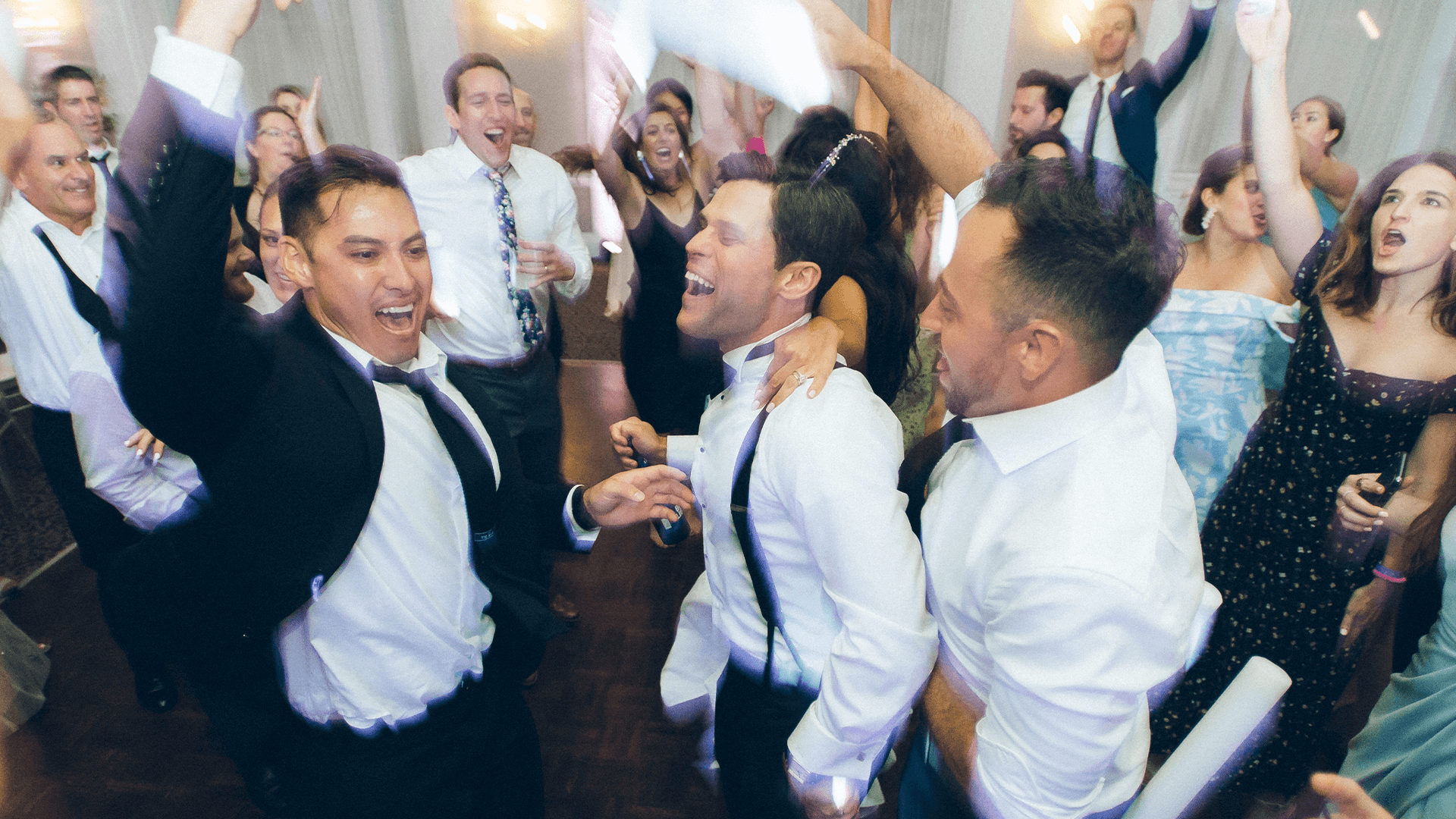 Afterparty Music
The one music rule of the afterparty is there are no rules! Afterparty vibes tend to shift from the reception. They tend to feel more relaxed and are typically housed in a different room with finger food stations, creating a bar-like atmosphere. When selecting music, decide if you want the afterparty to be a continuation of the energetic reception or a way to wind down. If you'd like to continue the party, we suggest a DJ who can supply a playlist more focused on hip hop, house music, throwbacks, etc. To wind down, try an acoustic duo or even a dueling pianos-esc karaoke player for group singalongs.
At the end of the day, remember to have fun when selecting wedding music, and make it your own! Choose songs that are important to you regardless of whether they are traditional or not. Most importantly, trust your professionals, and allow them to guide you and help create those soundtrack driven memories that will last a lifetime.
Ready to trust us with the soundtrack of your special day? Contact us today to book live musicians and DJ services that meet your wedding day needs.