July 06, 2020
Linking Up: EMG's Guide to Booking Wedding Vendors Virtually
Here's our top 7 things to consider when booking your wedding vendors virtually.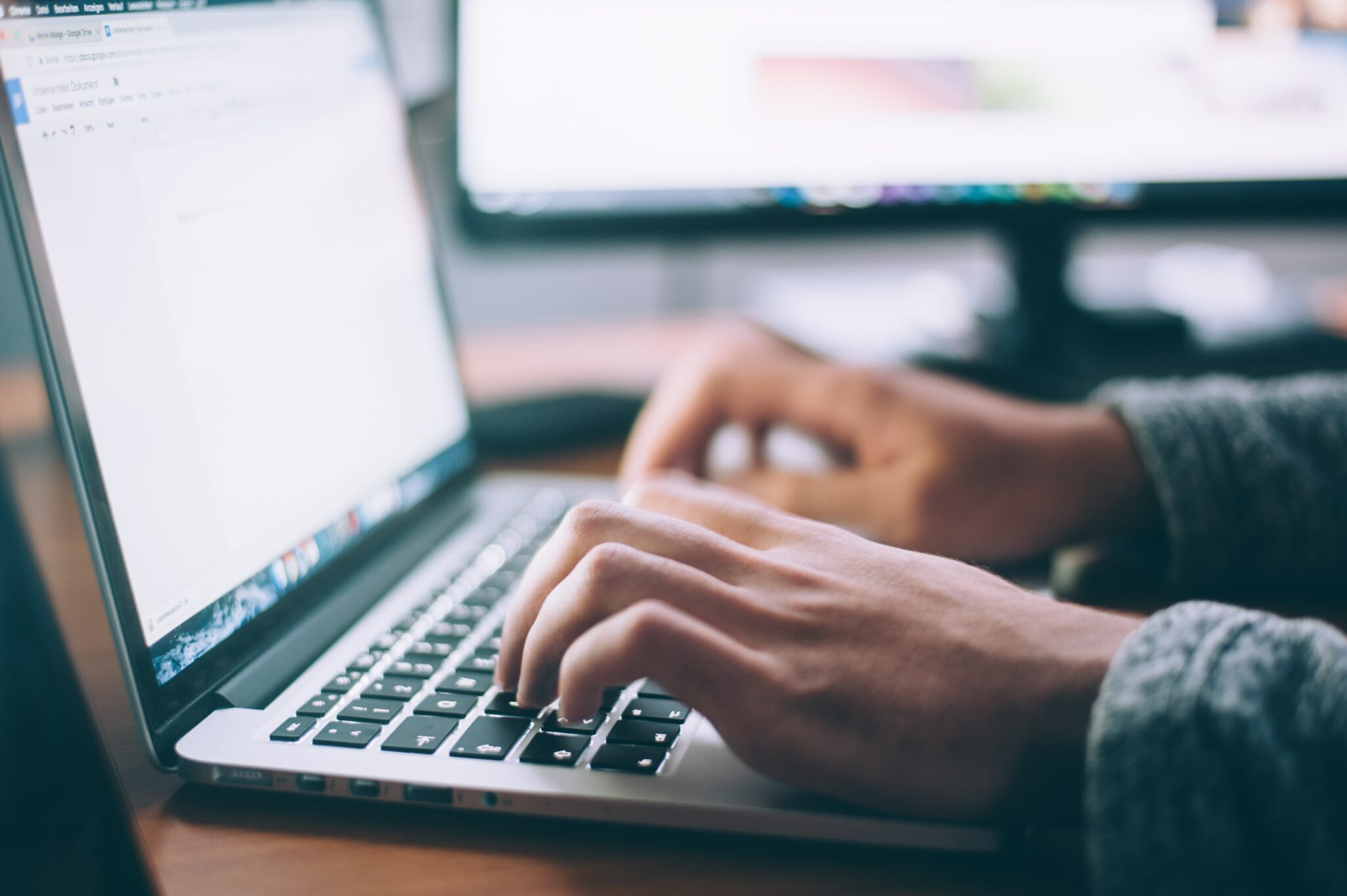 Your wedding experience–from planning through dancing–should be filled with unforgettable moments, fond memories, and unconditional happiness. However, once fun and experiential to-do list planning items like food-tastings, dress fittings, and meeting your vendors face-to-face, can now seem like a daunting task during these unprecedented times. Wedding planning can quickly turn from an exciting adventure to an overwhelmingly stressful and endless virtual chore list. We want to remind you: it doesn't have to be.
To minimize fears and promote "virtual booking confidence," EMG Partners and Executive Event Hosts, Michael Saulpaugh and Tom Gambuzza, have compiled a list of the top 7 things to consider when booking your wedding vendors virtually.
Tip #1: Choose Video Over Phone
Most, if not all, companies and businesses have continued to operate as normally as possible in this new remote setting by optimizing technology. Wedding vendors, venues, photographers, etc., are no different. If you are unable to visit a venue or vendor in person, request a virtual conversation so that you don't lose that face-to-face capacity. Platforms such as Zoom, Skype, and FaceTime are readily available, and wedding vendors have already folded them into their process to acclimate and service new clients. Some even go above and beyond to create virtual tours that capture the essence of their venue or service. Simply put, wedding vendors have changed the way we do things to make booking virtually easier for you, so take advantage of it and always choose video over a phone call.
Tip #2: Content is King
As EMG Partner and Executive Event Host Michael Saulpaugh points out, "Content is always king, but it's especially true in this new virtual environment." Take special note on the quality of content vendors are putting out during this time. "Use EMG as an example," Saulpaugh, a planning groom himself, continues, "our content is intentionally designed so that interested couples can hear what great wedding bands or DJ services sounds like through unedited live audio." This ability is not limited to wedding entertainment either–videographers, cake decorators, limo services, etc., should all be putting out quality content that authentically conveys their service or offerings. The bottom line is that you can get a good sense of a company's philosophies and values beyond a pretty photo or witty caption. Examine the quality of work through the authenticity and depth of content because the content is always king.
Tip #3: Ask All The Same Questions
Don't let the virtual meetings limit you: ask all the same questions you would if you were meeting with the vendor in person. When planning your wedding, you want to invest in vendors that are going to bring a lot of service and value to both the overall planning experience and your wedding day. Ask the more in-depth questions, and make sure your philosophies align with those of your vendors'. Don't just ask about rates and prices. According to EMG Partner and Executive Event Host Tommy Gambuzza, "You can tell a lot about a company and what they stand for in the way that they pivot through these trying times. Transparency is key." It's currently effortless to see a company's true colors: transparency and authenticity will always shine through, no matter the circumstances. Look for vendors that are going to have your back and treat you well.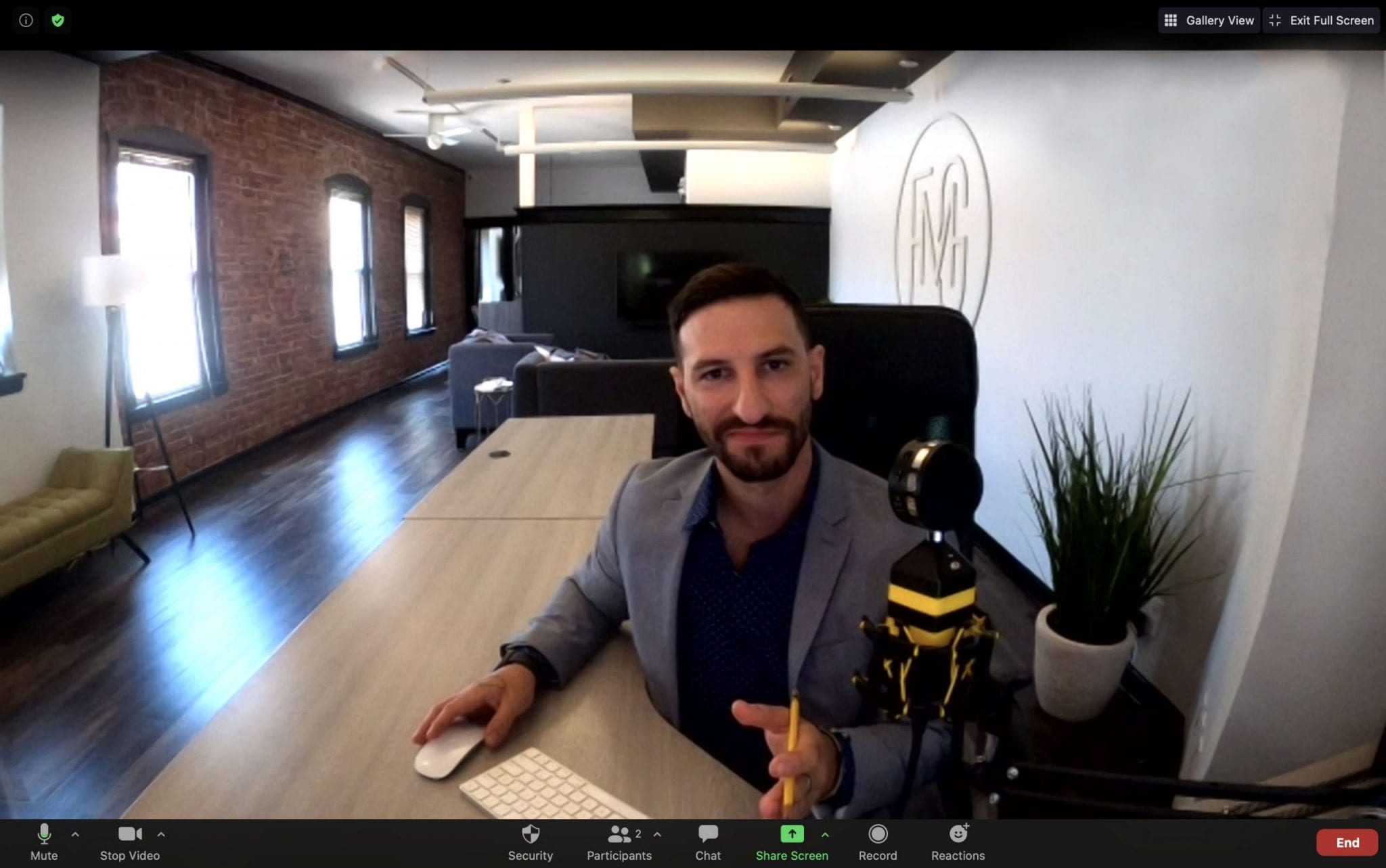 Tip #4: Keep The Shortcomings In Mind
Though nothing will replace an in-person experience, you can still look for and take note of the essential things. While in a virtual meeting, ask yourself these questions: is the person I am meeting with prompt and on time? How well has this vendor prepared for this? Did they remember my date? How about my venue? Do they know me, or am I just another task on their 'To-Do' list today? Overall, how well-prepared are they to speak with me? These simple questions can give a great deal of insight into what a vendor stands for. At EMG, we have invested in new audio and video equipment to enhance our virtual meetings in the hopes that it better conveys and represents our commitment to the little details and showcases how we will care about your event entertainment. The right vendor will take similar steps by dedicating considerable time and effort to virtually delivering their talents and philosophies in the best way possible. At the end of the day, if the vendor is treating a virtual meeting with the same level of detail they would in person one, you should feel more comfortable trusting them with your special day.
Tip #5: Evaluate Responsiveness & Reviews
When it comes to wedding planning, reviews are always an essential piece of the puzzle and should continue to be part of your research. When it comes to responsiveness, you should pay close attention to how quickly and accurately a vendor responds to inquiries as an accurate way to measure their dedication and commitment to their clients. "Almost every wedding vendor, nationwide, is having downtime right now," Gambuzza points out, "so if vendors are not responsive now, how are they going to be when it turns to busy season again? It's very telling."
Tip #6: Expand Your Reach
A unique advantage of virtual planning is that you can expand your horizons and search. Now is the time to examine vendors that may be a little further from home, yet willing to travel to your event, that might have been overlooked under normal circumstances if you didn't initially have the time or willingness to go to them for the first meeting. "If the world's best wedding entertainment company is in Montclair, New Jersey," Saulpaugh hints, "and you live in upstate New York, all you have to do is travel to your living room." Play into our new reality: cast a wider net and expand your reach.
Tip #7: Trust Your Gut
This phrase has always served as a good piece of advice but is truest now more than ever. We advise you not to be afraid to book vendors just because the current times are uncertain. In fact: if you connect and fall in love with a vendor or service that you cannot picture your wedding day without, don't be afraid to pull the trigger and book them. It's important to note that availability is scarcer under our new reality. To put it in perspective, Saulpaugh explains, "EMG averages 600 weddings a year. Most of our 2020 postponements have rescheduled to 2021, which means we'll be doing 1,200 weddings next year. Do not wait… book!" If you fall in love and find that vendor, swoop them up, or someone else may beat you to it.
With a simple shift in mindset, virtual planning and booking can be quite enjoyable. By following these pieces of advice, you can take advantage of the extra downtime to research and book with confidence. Eventually, the dust will settle, normal life will resume, and your special day will finally arrive. Make sure that when it does, you've built your ideal vendor team. Contact us to schedule your virtual wedding consultation!